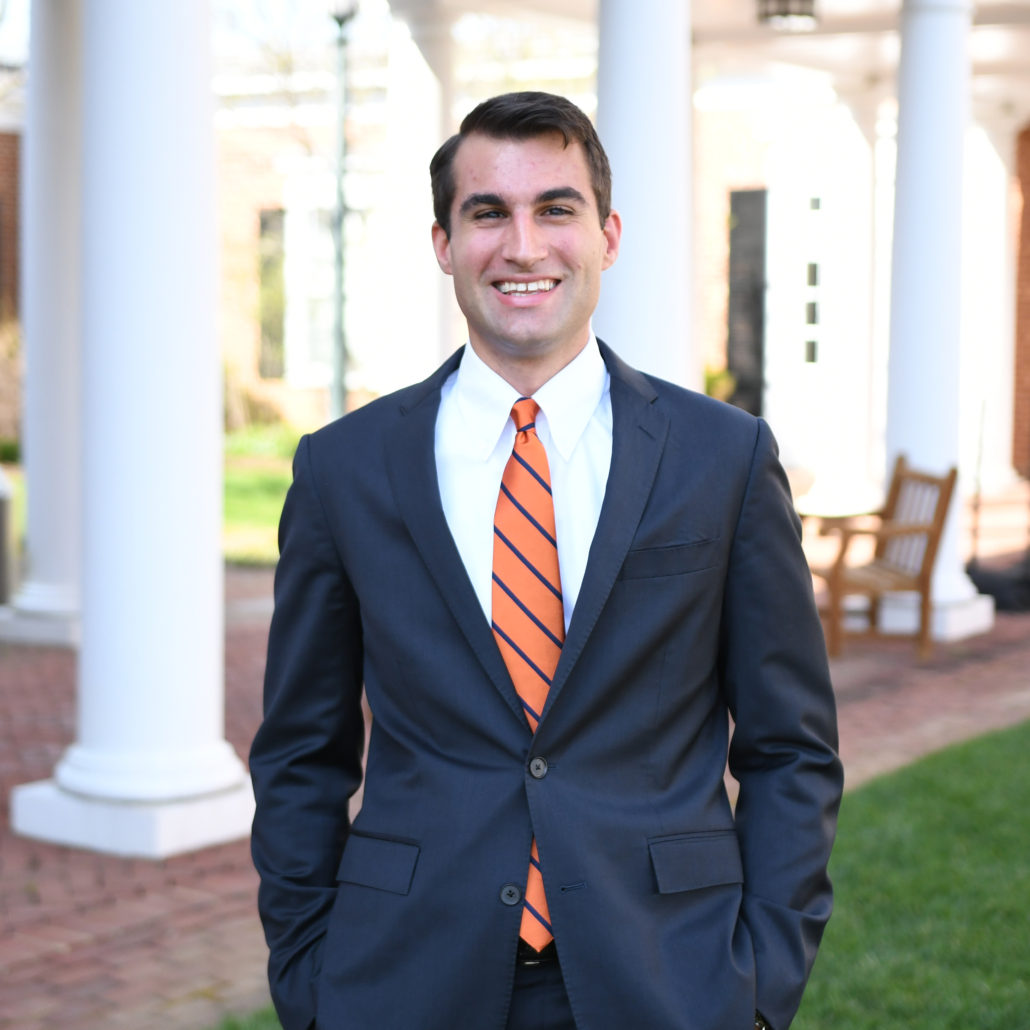 Will Brantley – President
Will Brantley was born and raised in Memphis, Tennessee. He went to undergrad at Hampden-
Sydney College outside Farmville, Virginia. In between undergrad and law school, Will received a master's degree in Global and Imperial History from the University of Oxford.
---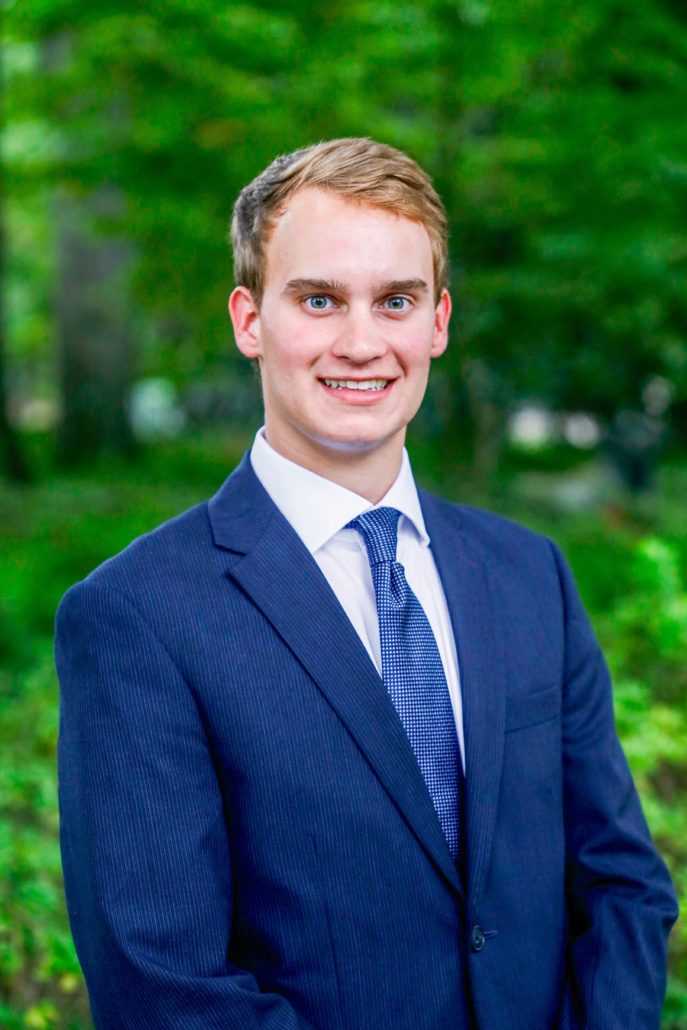 William Mahoney – Executive Vice President
William Mahoney is from Denver, Colorado. He received a Bachelor of Arts in international studies and Spanish from the University of Mississippi. This past summer, William worked in the Houston office of Bracewell LLP. He enjoys hiking, skiing, and traveling abroad. His favorite things to do in Charlottesville are relaxing at Rutledge Farm and enjoying a night out at the Virginian.
---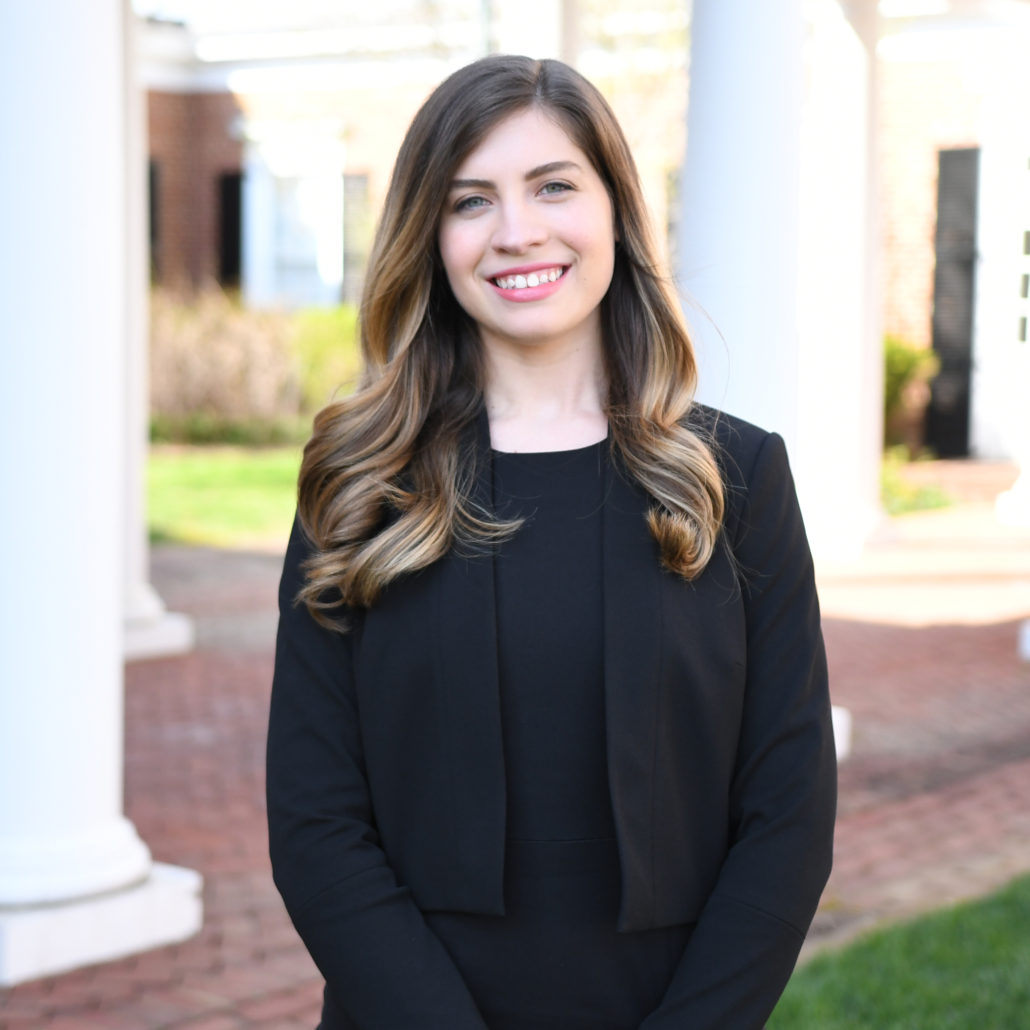 Rachel Daley – Vice President for Speakers
Rachel Daley is a 2L from Chicago, IL. She graduated from Rice University in 2016, and she worked before law school as an appellate litigation paralegal at Bancroft PLLC and Kirkland & Ellis LLP in Washington, DC. This past summer, she worked at Consovoy McCarthy PLLC. She is a member of the Virginia Law Review and a research assistant for Professor Aditya Bamzai.
---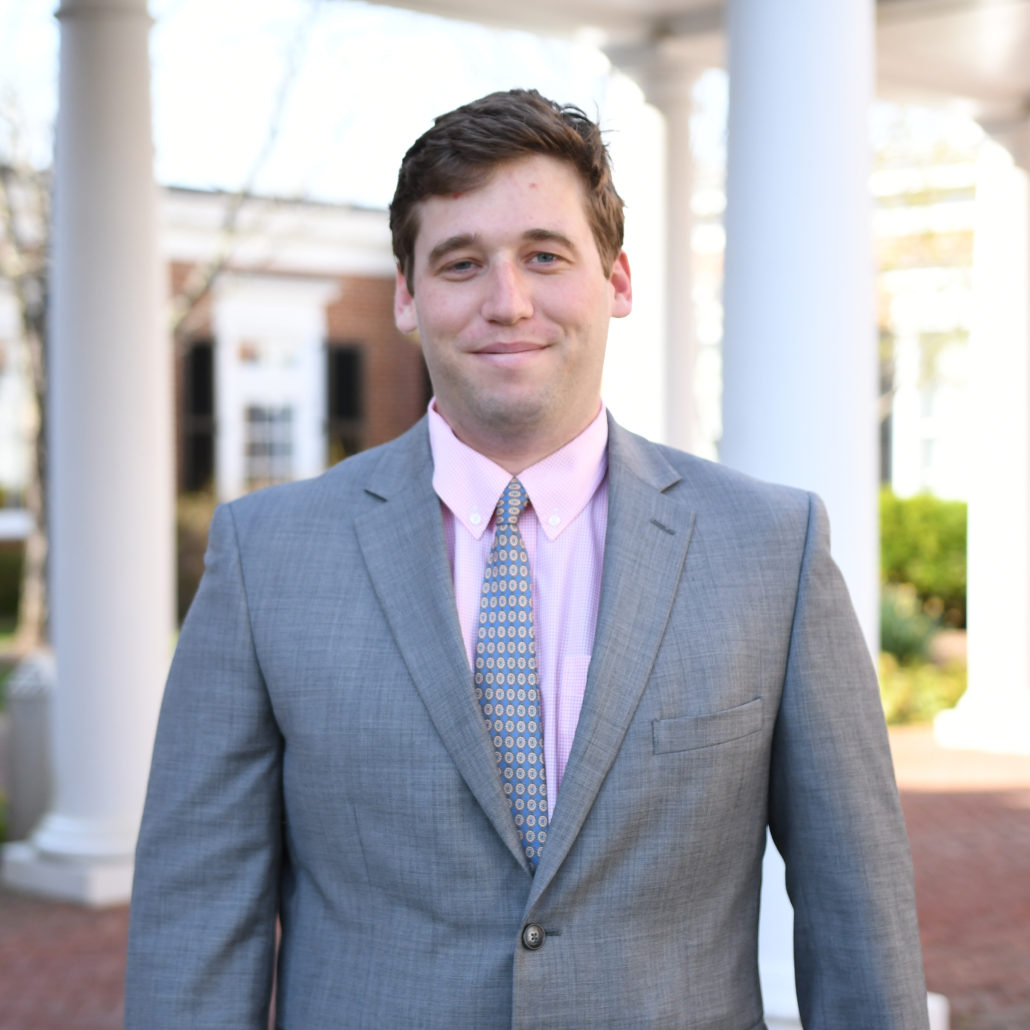 Thomas Fafara – Vice President for Finances
Thomas Fafara is from Alexandria, Virginia. He earned his bachelor's degree from the University of Virginia.
---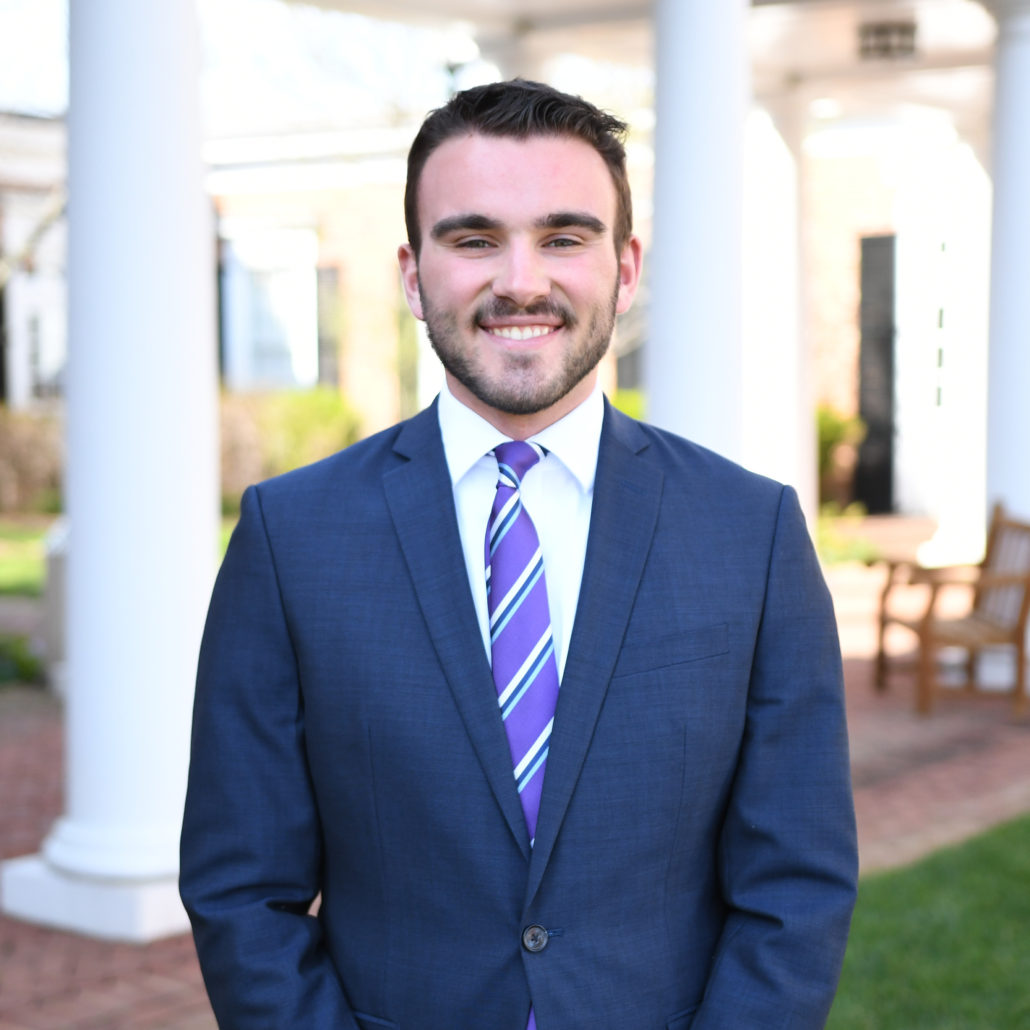 Josh Hanley – Vice President for Professional Development
Josh is a 2L from Pittsburgh, Pennsylvania. He attended the University of Pittsburgh (which causes loyalty problems when UVA plays Pitt), where he majored in history and political science. This past summer, he worked in the Criminal Appellate Section at the Department of Justice.
---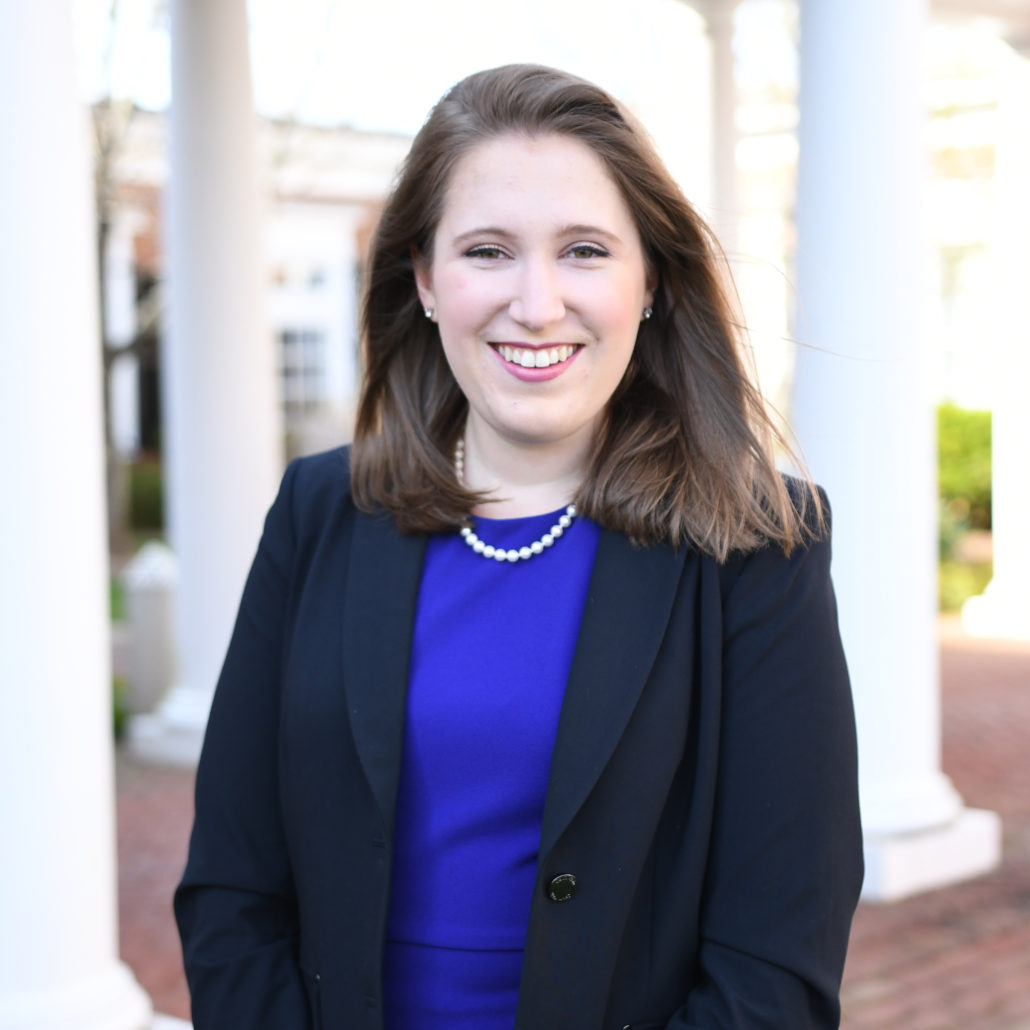 Hana Crandall – Vice President for Special Events
Hana is a 3L from St. Louis, Missouri. She attended Vanderbilt University for undergrad where she studied communications and psychology. After law school, she looks forward to clerking and beginning her career in private practice at Robinson, Bradshaw & Hinson in Charlotte, NC.
---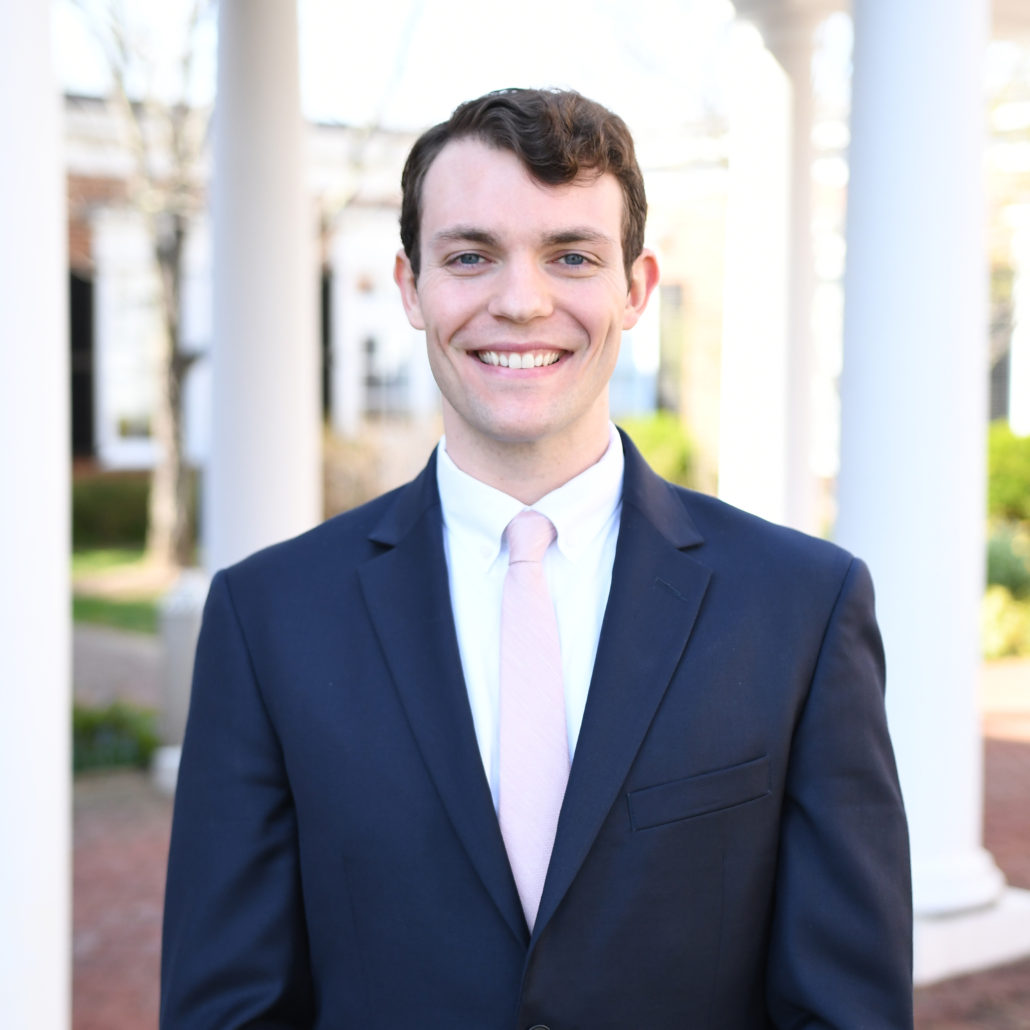 Garrett Engel – Vice President for Membership
Garrett Engel is from Dallas, Texas. He received a Bachelor of Science in Accounting and Finance from the University of Texas at Dallas (UTD). Garrett earned his Master of Science in Accounting from UTD and practiced as a Certified Public Accountant in Dallas for three years at EY. This past summer, Garrett worked in the Dallas office of Reed Smith LLP. He enjoys golfing, fitness, and reading non-fiction in his free time.
---
Matthew Hoke – Vice President Faculty Relations
Matthew Hoke is a 2L from Abbottstown, Pennsylvania (which is close to Gettysburg). Matt is passionate about the intersection of law, politics, and policy. He received a Bachelor of Arts in Government from Patrick Henry College. While there, Matt had the opportunity to further his understanding of the nation's policy and political processes through various internships in Washington, D.C. He spent his 1L summer interning for Judge Stephanos Bibas in Philadelphia. In his spare time, Matt enjoys playing his guitar, reading political or historical nonfiction, running, or having good conversations with friends.
---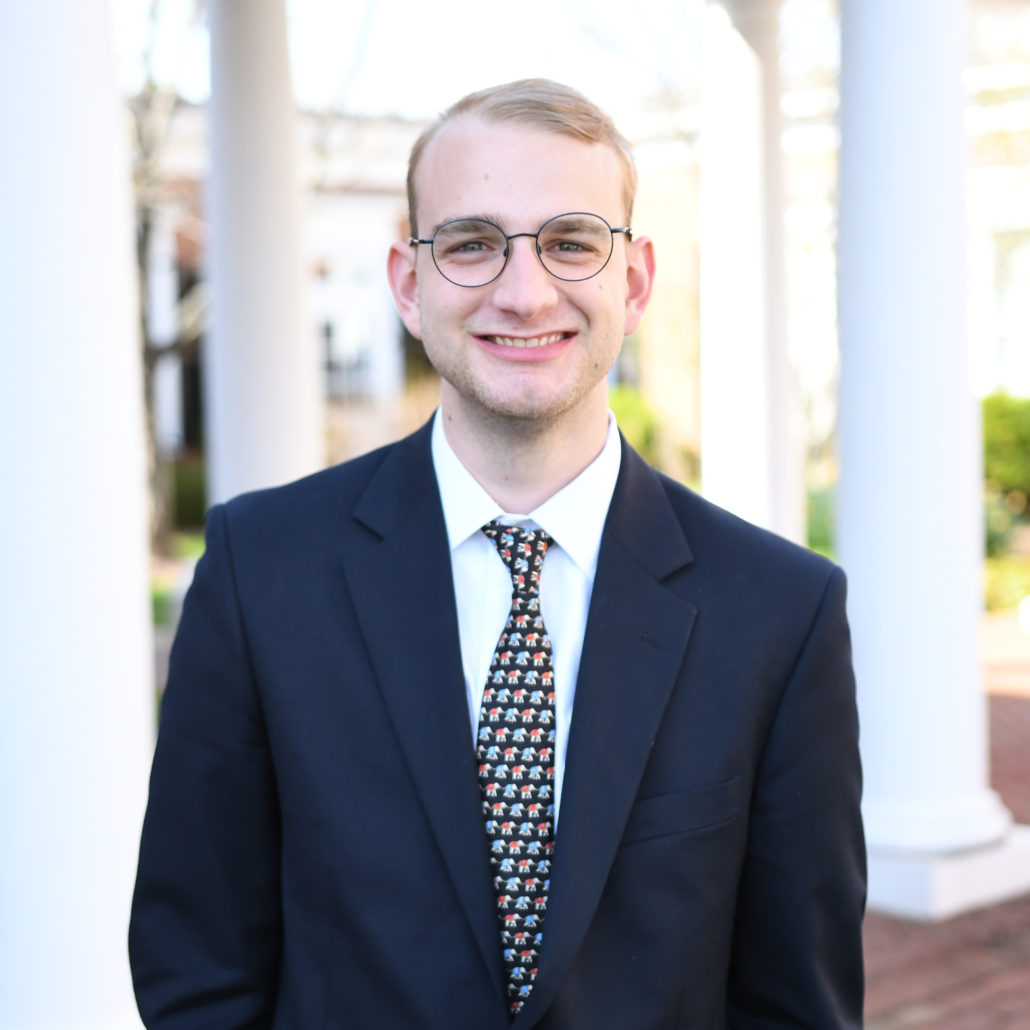 Killian Wyatt – Vice President for Communications
Killian is a 2L from Atlanta, Georgia. He graduated from the University of Georgia where he studied journalism, English, and studio painting. This past summer, he worked as a judicial intern for the Honorable Todd Markle of the Court of Appeals of Georgia.